All the boats are off and running in this year's Pacific Cup now that the fast guys have started (on Saturday). We'll see how they fare with the unpredictable East Pacific High. As of Sunday, Trunk Monkey, the Farr 30 sailed by husband-wife doublehanders Skip and Jody McCormack, is leading the pack in good wind. If your memory stretches back as far as May, you'll recall that Skip on Trunk Monkey was first across the finish line of the Singlehanded Farallones.
Here are some photos from last week's starts.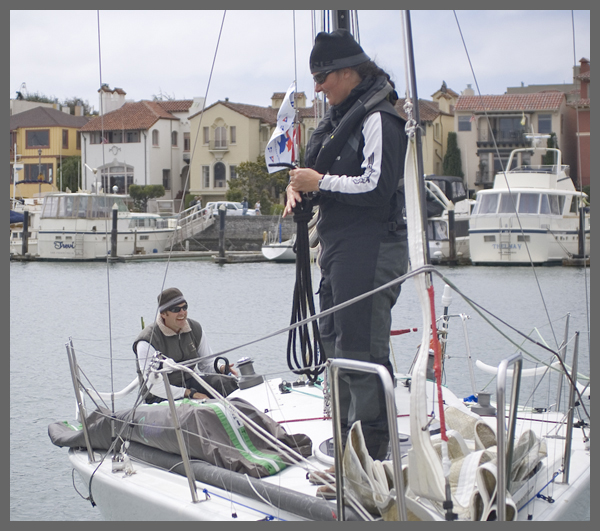 The Trunk Monkeys push off the dock. ©2010 norcalsailing.com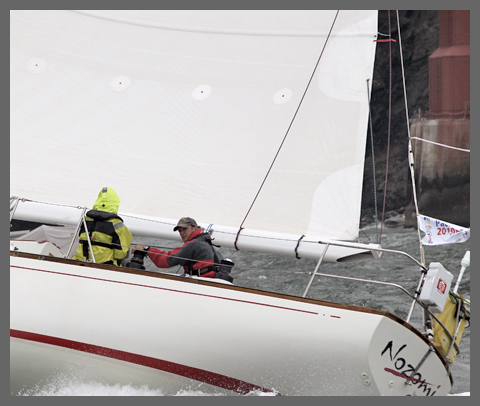 Rowena Carlson, Robb Walker and the Cal 40 Nozomi hail from San Diego. ©2010 norcalsailing.com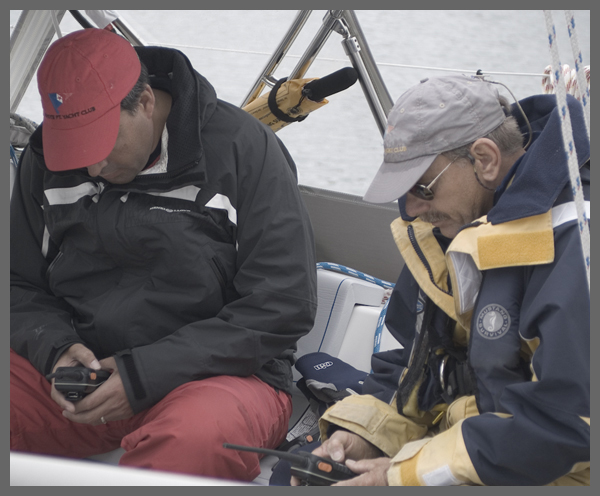 The crew on Tiki J sync their VHF radios to Hawaii Standard Time. ©2010 norcalsailing.com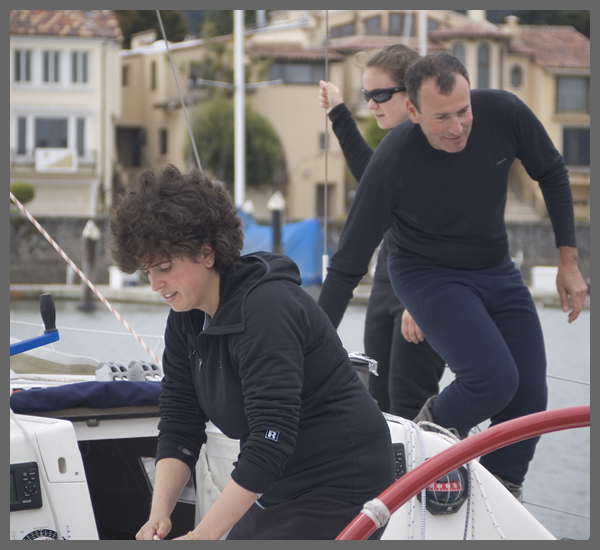 Laura Zippel, Julia Paxton and Arnold Zippel aboard the Sydney 32 Relentless. ©2010 norcalsailing.com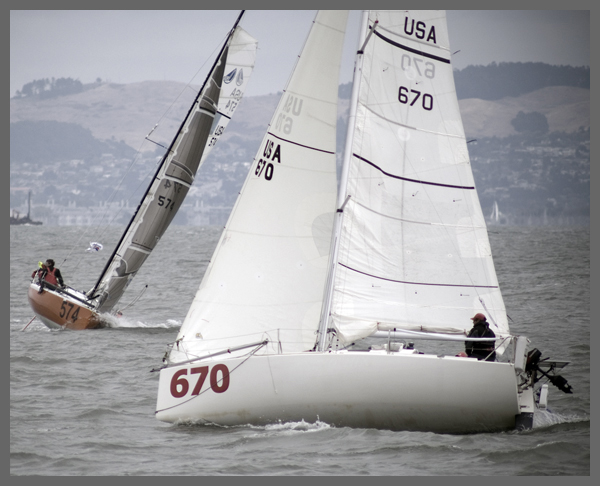 The Minis Poco Loco and Pocket Rocket in their Tuesday doublehanded start. Emma Creighton and Andy Hamilton on Pocket Rocket are right up there, catching up with the leaders. ©2010 norcalsailing.com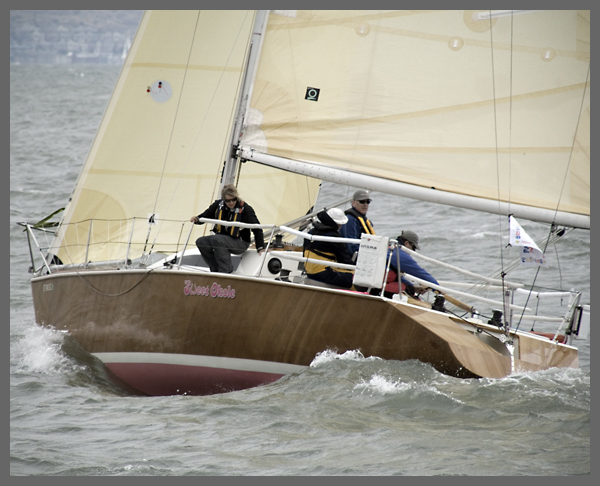 Dean Treadway's cold-molded Farr 36 Sweet Okole won overall in the 1981 Transpac from LA. They are doing very well in this race so far, too. ©2010 norcalsailing.com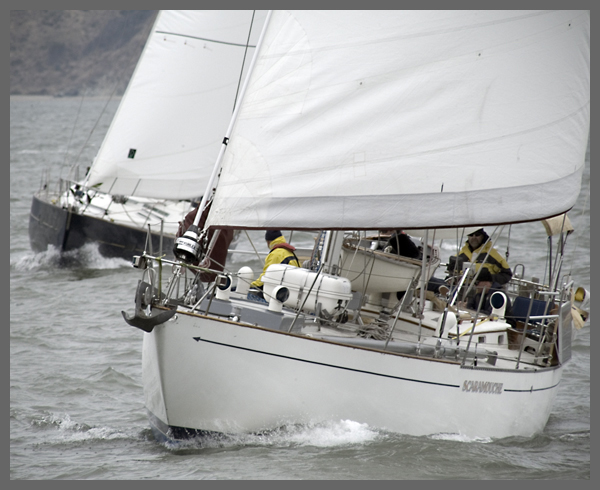 Scaramouche V, a Palmer Johnson 49 from Victoria, BC. ©2010 norcalsailing.com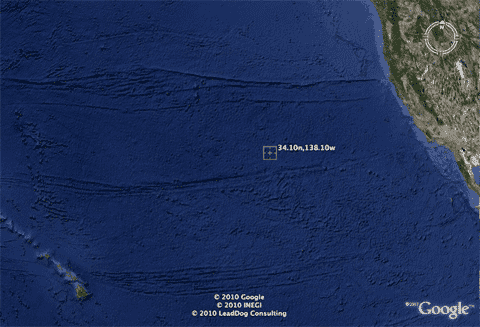 Are we there yet? Here's the position of Trunk Monkey, leading the fleet on Sunday. ©2010 norcalsailing.com
Gary Troxel's Beneteau 423 Tiki Blue has returned to Richmond, Leland Flint's Peterson 34 Sea Reine is back home at the Greenbrae Boardwalk, and Plus Sixteen, Paul Disario's Olson 911, is on her way back home. To see where everyone is, go to www.ionearth.com/2010/pacific-cup.
While the Pacific Cup racers were starting, the Singlehanded TransPac racers were finishing. They are all in now, and the results have been announced. Adrian Johnson aboard the Olson 30 Idefix is the overall winner on corrected time. Max Crittenden's Martin 32 Solar Wind won the Latitude 38/Nelson's Trophy for best overall NorCal boat. Jeff Lebesch's Hammerhead 54 trimaran Hecla won for fastest elapsed time, and Sam Burns' Catalina 309 Southernaire won the Perseverance Trophy for the last finisher.