Menu of Movies
2017
merlin's 40th birthday 2/26/17
2016
singlehanded transpac 8/1/16
2015
drake's bay race welcome 8/22/15
el toro clear lake regionals 6/20/15
2014
ronstan bridge to bridge 8/28/14
2013
wooden boat build 6/22/13
2011
jazz cup 9/4/11
ac 34 remote scoring 6/26/11
dolphin spirit 4/2/11
three bridge fiasco 2 2/13/11
three bridge fiasco 1 1/29/11
tour of eyrie 1/10/11
2010
vallejo 1-2 10/16-17/10
sss farallones 3 5/22/10
sss farallones 2 5/22/10
sss farallones 1 5/22/10
bullship race 4/24/10
doublehanded farallones 4/4/10
2009
great pumpkin pursuit 10/25/09
cal 40 fleet in rbbs 9/14/09
rolex big boat series 9/11/09
longpac 7/29/09
delta ditch run 6/6/09
spinnaker cup 5/22/09
sss farallones 5/16/09
ocelot to cabo 3/30/09
crew overboard 3/14/09
2008
ft 7.5 test sail 12/23/08
sss transpac 8/8/08
sss transpac 8/1/08
sss transpac 7/30/08
sss transpac 7/28/08
sss transpac 7/27/08
coastal cup 6/12/08
delta ditch run 6/7/08
master mariners 5/24/08
tahoe ski/sail 4/19-20/08
richmond small boats 3/2/08
gitana 13 arrival 2/28/08
corinthian midwinters 2/17/08
three bridge fiasco 1/26/08
2007
finn north americans 9/07
rolex big boat series 9/07
All videos on our site are copyrighted by norcalsailing.com, with all rights reserved.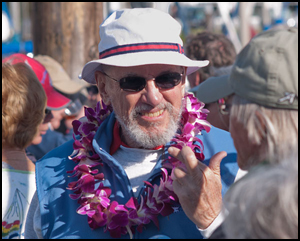 Bill Lee appears to have his fingers crossed for a successful 2017 Transpac. ©2017 norcalsailing.com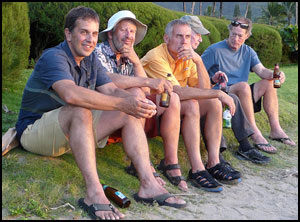 Early finishers in the 2016 Singlehanded TransPac and 13-time race vet Ken 'The General' Roper enjoy a Hanalei sunset. ©2016 norcalsailing.com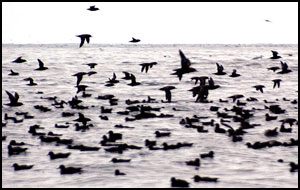 Coming into Drake's Bay, with an escort. ©2015 norcalsailing.com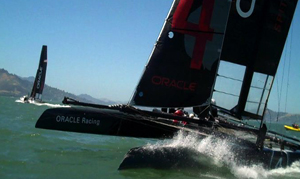 An AC45 rounds the windward mark during testing on SF Bay. ©2011 norcalsailing.com
Most (but not all) videos are in QuickTime (.mov) format. More recently we've switched to the.mpv format. Movies produced by norcalsailing.com can also be burned to DVDs in high resolution and mailed to you for $20 per movie. Go to our online store for details.
Don't have QuickTime? Click here to download the latest version for Windows or MacOS X.