Menu of Movies
2016
singlehanded transpac 8/1/16
2015
drake's bay race welcome 8/22/15
el toro clear lake regionals 6/20/15
2014
ronstan bridge to bridge 8/28/14
2013
wooden boat build 6/22/13
2011
jazz cup 9/4/11
ac 34 remote scoring 6/26/11
dolphin spirit 4/2/11
three bridge fiasco 2 2/13/11
three bridge fiasco 1 1/29/11
tour of eyrie 1/10/11
2010
vallejo 1-2 10/16-17/10
sss farallones 3 5/22/10
sss farallones 2 5/22/10
sss farallones 1 5/22/10
bullship race 4/24/10
doublehanded farallones 4/4/10
2009
great pumpkin pursuit 10/25/09
cal 40 fleet in rbbs 9/14/09
rolex big boat series 9/11/09
longpac 7/29/09
delta ditch run 6/6/09
spinnaker cup 5/22/09
sss farallones 5/16/09
ocelot to cabo 3/30/09
crew overboard 3/14/09
2008
ft 7.5 test sail 12/23/08
sss transpac 8/8/08
sss transpac 8/1/08
sss transpac 7/30/08
sss transpac 7/28/08
sss transpac 7/27/08
coastal cup 6/12/08
delta ditch run 6/7/08
master mariners 5/24/08
tahoe ski/sail 4/19-20/08
richmond small boats 3/2/08
gitana 13 arrival 2/28/08
corinthian midwinters 2/17/08
three bridge fiasco 1/26/08
2007
finn north americans 9/07
rolex big boat series 9/07
All videos on our site are copyrighted by norcalsailing.com, with all rights reserved.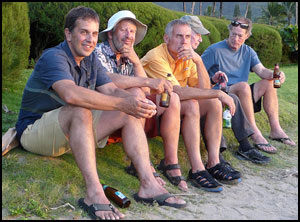 Early finishers in the 2016 Singlehanded TransPac and 13-time race vet Ken 'The General' Roper enjoy a Hanalei sunset. ©2016 norcalsailing.com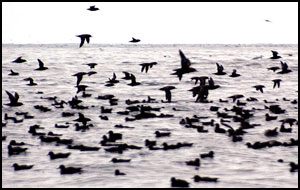 Coming into Drake's Bay, with an escort. ©2015 norcalsailing.com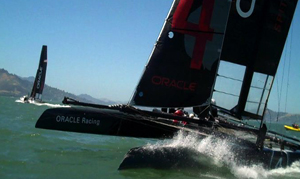 An AC45 rounds the windward mark during testing on SF Bay. ©2011 norcalsailing.com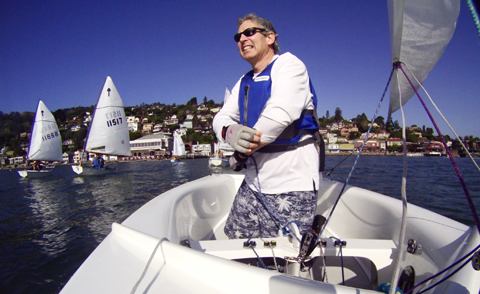 Skip Shapiro in the 57th Bullship Race. ©2010 norcalsailing.com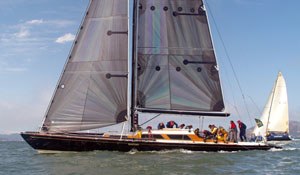 Ragtime and Wasabi split tacks in the 2009 Rolex Big Boat Series. ©2010 norcalsailing.com
Most (but not all) videos are in QuickTime format. Movies produced by norcalsailing.com can also be burned to DVDs in high resolution and mailed to you for $20 per movie. Go to our online store for details.
Don't have QuickTime? Click here to download the latest version for Windows or MacOS X.